ANOLON ADVANCED ONYX

ANOLON Advanced Onyx
Collection

Hard-anodized Aluminum cookware 2x Stronger than ordinary stainless steel
" Start your pleasant cooking journey with Anolon today "
Every cooking journey with your lover every day preparing a little more special and delicious meal time is completed with the various inspirations of Anolon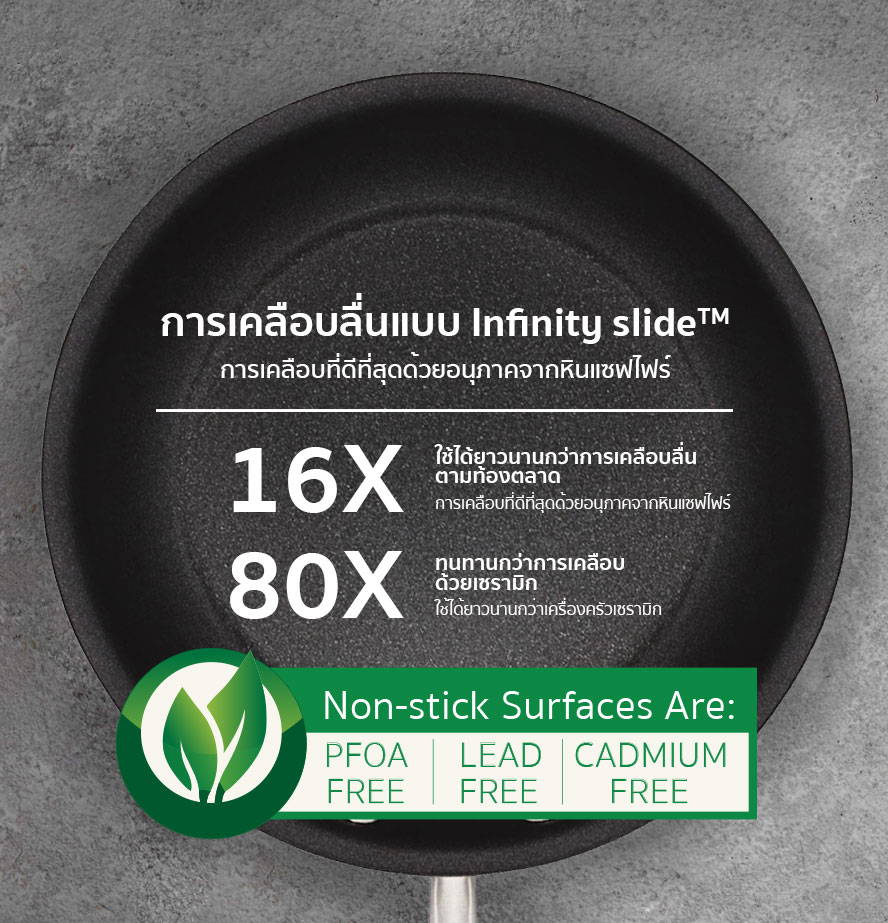 1. Non-stick system with Infinity slide™ reinforced with sapphire.
2. 2x Stronger than ordinary stainless steel
3. Customer-centric design
In 1989, the first hard-anodized cookware was launched to the world
2x Stronger than ordinary stainless steel. Worry-free about scratch or coating peeling. Hard-Anodized technology is a high-level technology used in aircraft, spacecraft, and buildings, which is lightweight and durable enough to provide complete durability and excellent heat retention without worrying about coating peeling for a long time.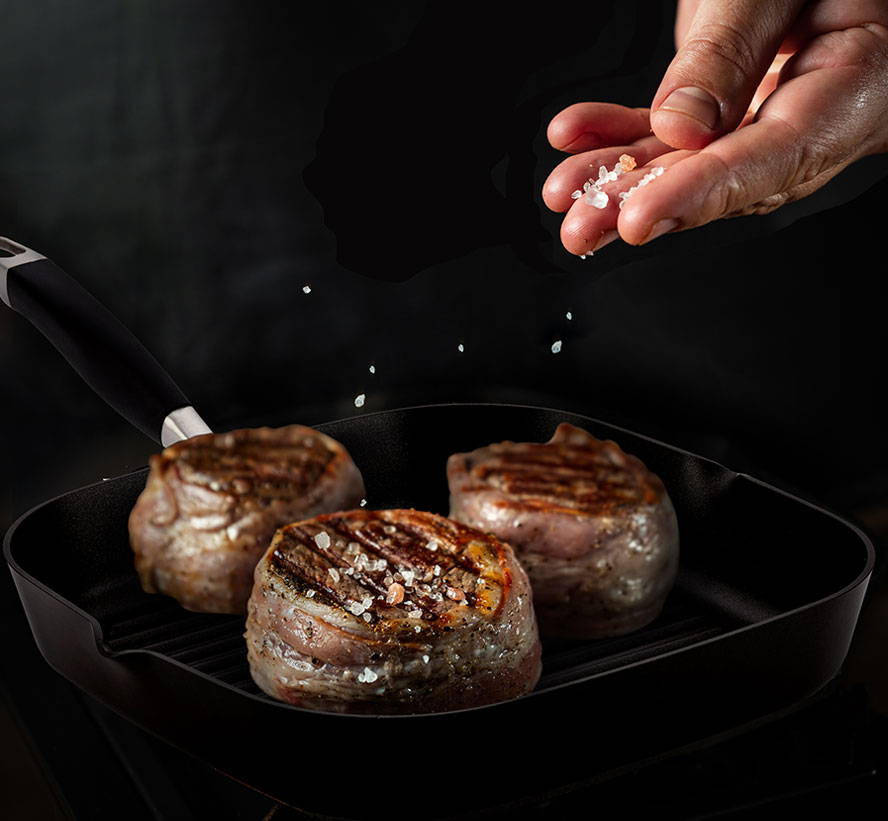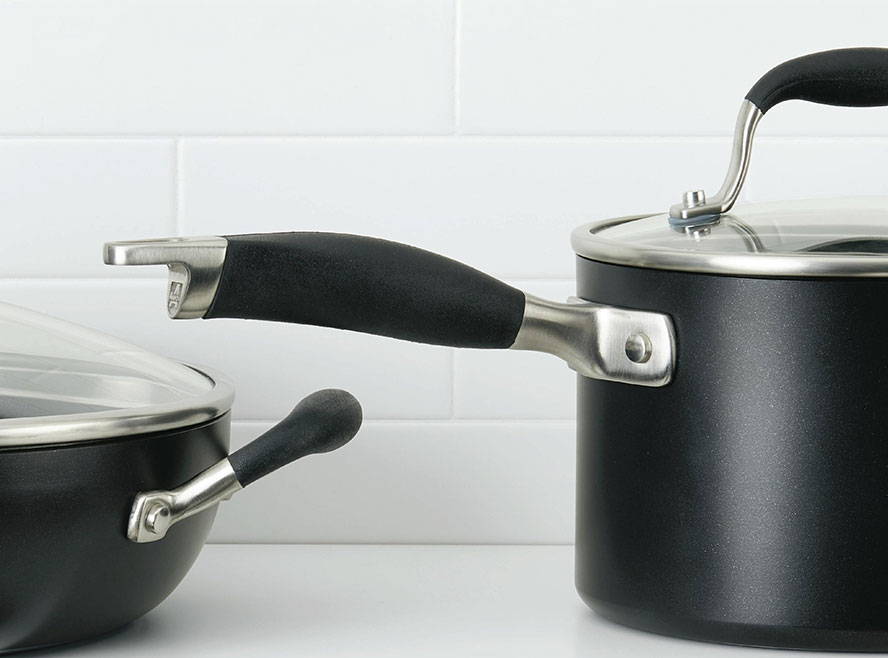 Comfortable grip with heat resistant material and suitable for oven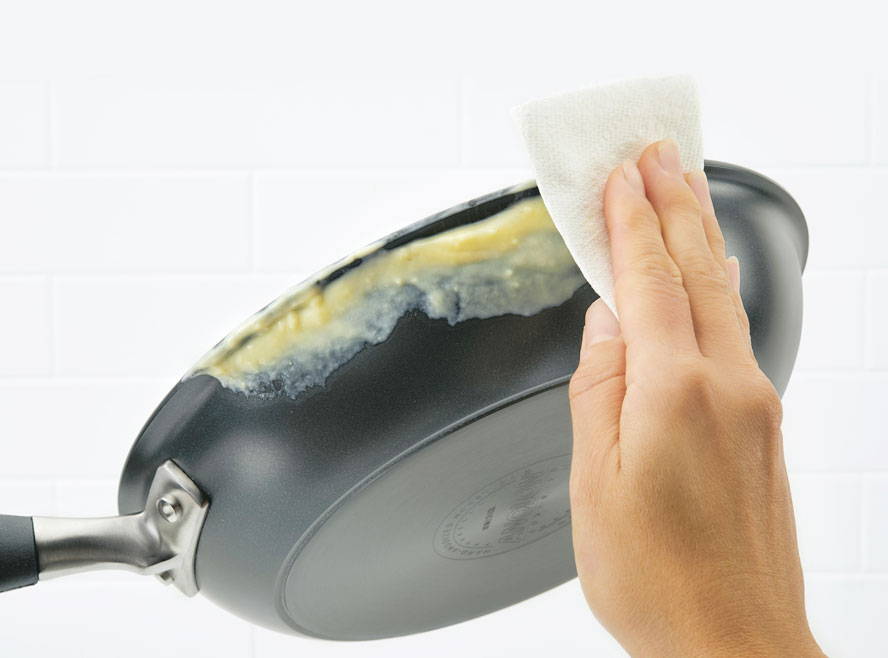 Easy to clean thanks to non-stick material both interior and exterior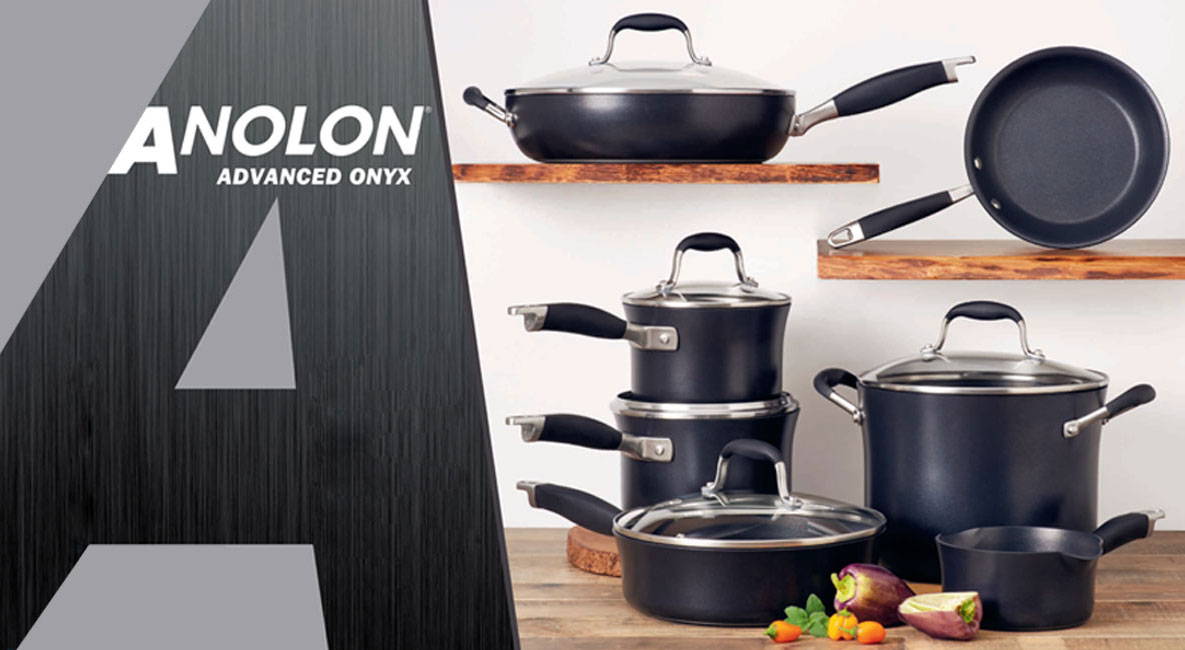 ANOLON Advanced
Onyx Collection
Hard-anodized Aluminum cookware
2x Stronger than ordinary stainless steel
Features
1. Non-stick system with Infinity slide™ reinforced with sapphire.
2.
2x Stronger than ordinary stainless steel
3. Customer-centric design